THE PERFECT GIFT
SAVE 10% on the ultimate pain management combo: You've Got This + The Birth Deck
This how-to guide and day-of flashcards put birth support firmly in your hands.
buy now!
WHAT'S IN THE DECK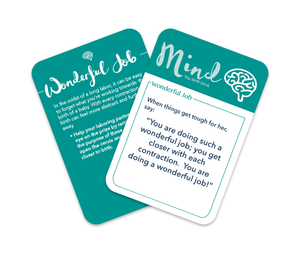 Techniques to Comfort the Mind
Hypnosis scripts, guided visualizations, words of encouragement and birth affirmations.
Support Techniques
All the odds and ends that make the biggest difference, from breathing patterns to breath mints.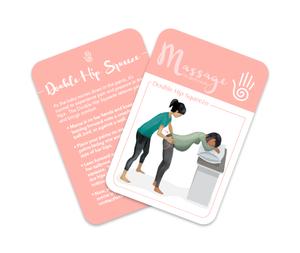 Massage Techniques
Simple and powerful, massage is an easy way to help in labor - find the most useful techniques here!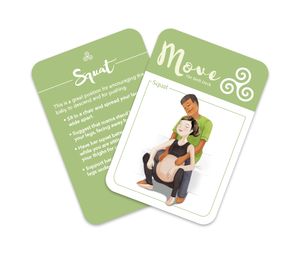 Movement Suggestions
A selection of the best positions for a laboring woman, with clear instructions and illustrations.
About the Author: Sara Lyon
Sara Lyon is author of The Birth Deck and founder of Glow Birth & Body, a prenatal and postpartum massage therapy practice with locations in Oakland, New York and Chicago. Glow has supported more than 10,000 families since its founding in 2010.
Sara holds a BA in medical sociology from the University of Michigan and trained in perinatal massage & birth support at Endeavour College and Maternity Choices in Melbourne, Australia.
Sara currently lives in New York City with her husband and kids. Learn more about her story here.